I'm taking a break from a slew of meet-ups on Podfest 2021 (more on this in a later post) by joining Melanie's weekly Share Your World. Here goes:
Have you ever 'butt dialed" someone? ('butt dialed' means have you ever made a phone call that you weren't aware of making, because the buttons on the phone got pushed by your sitting on them (in your pocket) OR having something in your handbag press against them?)
I don't think I have, mainly because I lock my phone automatically and when not in use and almost never put it in my pocket😉.
If you were given 1000 acres of land, what would you do with it?
Hmm..Depends on location. If it's a good one outside the city, ideally near a mountain or beach, I'd probably take it upon myself to develop a portion of the land into one of those self-sustaining eco villages or co-housing, with lots of green spaces, play areas/parks, food gardens, the works. Biophilic design all throughout. Then donate some of that land to a cause/non-profit organization close to my heart. Ahhh, a girl can dream, right?
What's the funniest thing you've seen on-line recently?
I don't normally watch cat videos, but this one in a travel group in facebook posted about her cat making faces at the beach, making clear how much she hates the wind. Prior to that, that Bernie Sanders crochet doll was cute, and the fact that it was turned into a fundraiser was adorable. Also that website placing Bernie Sanders anywhere in the world was hilarious.
Have you ever eaten something off the floor? '5 second' rule applies or not (the '5 second rule' is that if you pick up the dropped food within a set time frame, it's still 'clean' and you can safely eat it)?
I know I have at least once lol.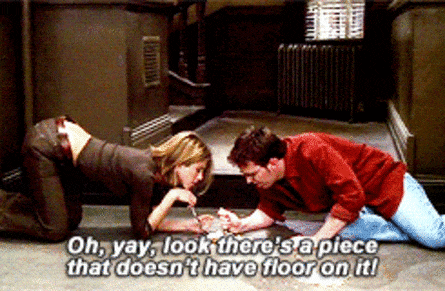 GRATITUDE SECTION (always optional)
Feel free to share your gratitude with everyone in the form of a quote, a thought or an image.
"Happiness is there for the taking—and the making."—Oprah
"The key to being happy is knowing you have the power to choose what to accept and what to let go."—Dodinsky (Isn't he talking about Serenity here?)